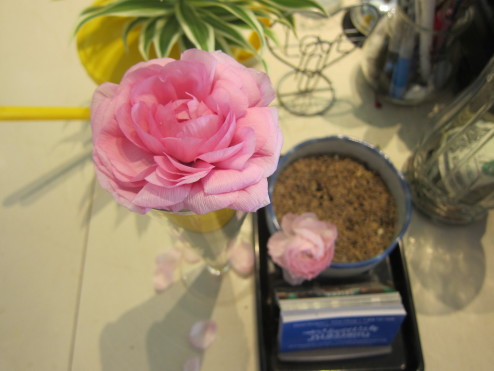 This is my favorite flower.  Can you guess what it is? I'll give you 25% off on your next store purchase* if you email me (irene@sweetblossomshawaii.com) the answer in the next one  hour (until 1:30 pm Hawaiian Time). First 10 email only.  Have fun.
Thanks you all for your responses and winners. It is called ranunculus.
*exclude event purchase.